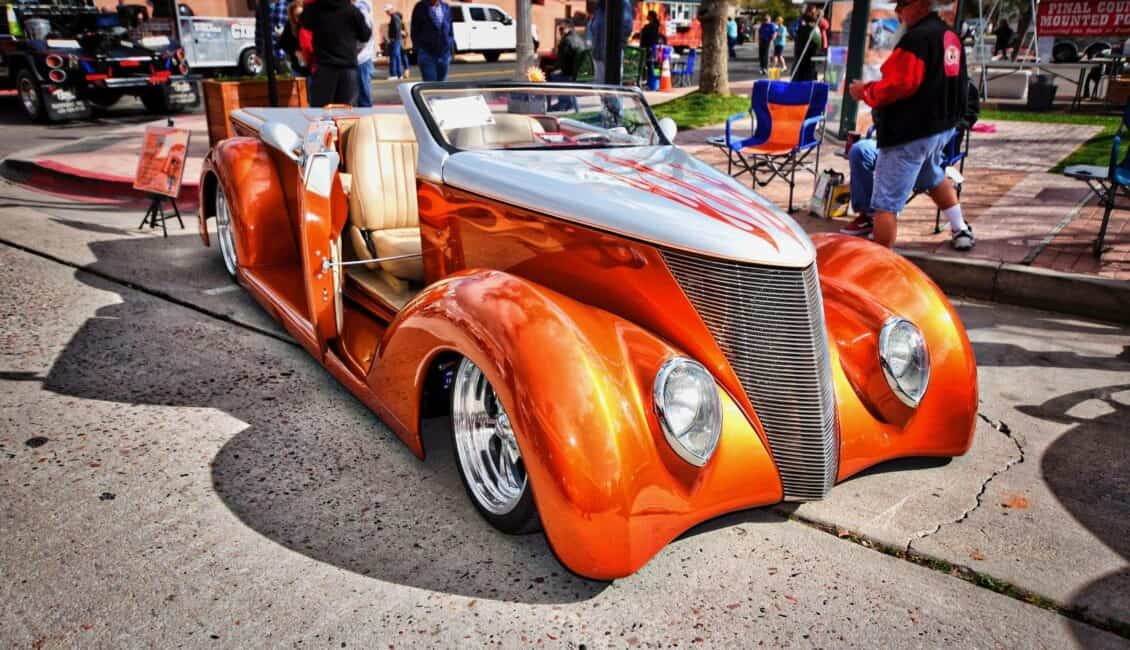 The 13th Annual Cops and Rodders Car, Truck & Motorcycle Show presented by the Southern Arizona Law Enforcement Foundation (SALEF) is a fun family-style event for all ages. It provides a great opportunity for the community to come and celebrate the great American pastime of displaying the history of the automobile from past to current day.
This event is free admission and parking.
Show starts at 8:00 a.m. and ends at 4:00 p.m.
The Car, Truck and Motorcycle Show will include:
Displays of a variety of modern, classic and custom cars, trucks, and motorcycles
Privately owned classic police and fire vehicles
Displays of current public safety vehicles Interactive and static displays
Almost 100 award categories will be given out
Major award categories for top vehicles
Other Activities
A free Pinewood style race for kids
Pedal Car Races for children
Raffle prizes for all ages
Displays by our major sponsors
Food, music and a great time for all
The proceeds will benefit SALEF and our law enforcement partners: Tucson Police, Marana Police, U of A Police and Pima County Sheriff's Department.
To enter a vehicle for the competition, sponsor the event, register as a food & retail vendor, or purchase a non-profit display, please visit the Southern Arizona Law Enforcement Foundation website.