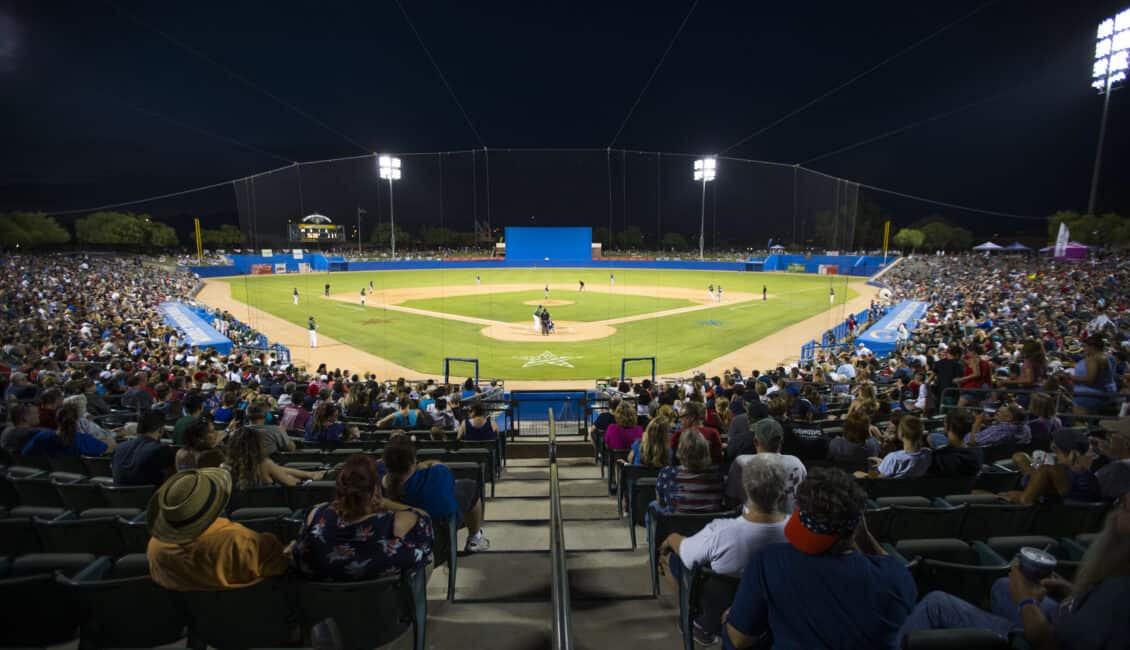 Constructed for professional baseball in the early 90's, this Stadium has permanent seating for up to 8,000 guests with additional lawn seating for up to 3,000 people. The facility itself is fully-equipped with all the amenities of a professional stadium, including concession stands, team shop, security office, first aid office, water fountains, guest services booth, ticketing office, private suites, press box, announcer booth, tv/radio media rooms, upper concourses, computerized scoreboard and an on-field PA.
Stadium Details
Natural grass surface.
11,000 seats – 8,000 stadium and 3,000 lawn
Eight suites with 12 open-air seats per suite
340 feet down each foul line and 405 feet to straightaway center field.
ADA compliant
3,300 parking spaces (1,000 paved; 2,300 gravel)
Ticket office
Press box
Conference room
Concession stands
Locker rooms
Additional Stadium Amenities
Clubhouses with secured parking
Half-sized practice baseball fields
33 pitching mounds
Batting cages
Venue Reservation Information
If you're interested in renting this venue, please contact us at [email protected].
Venue Cost Information
Rental costs are tailored to your event depending on amenities used, event duration and other details. Please contact us at [email protected] or call (520) 724-5466 for more information.