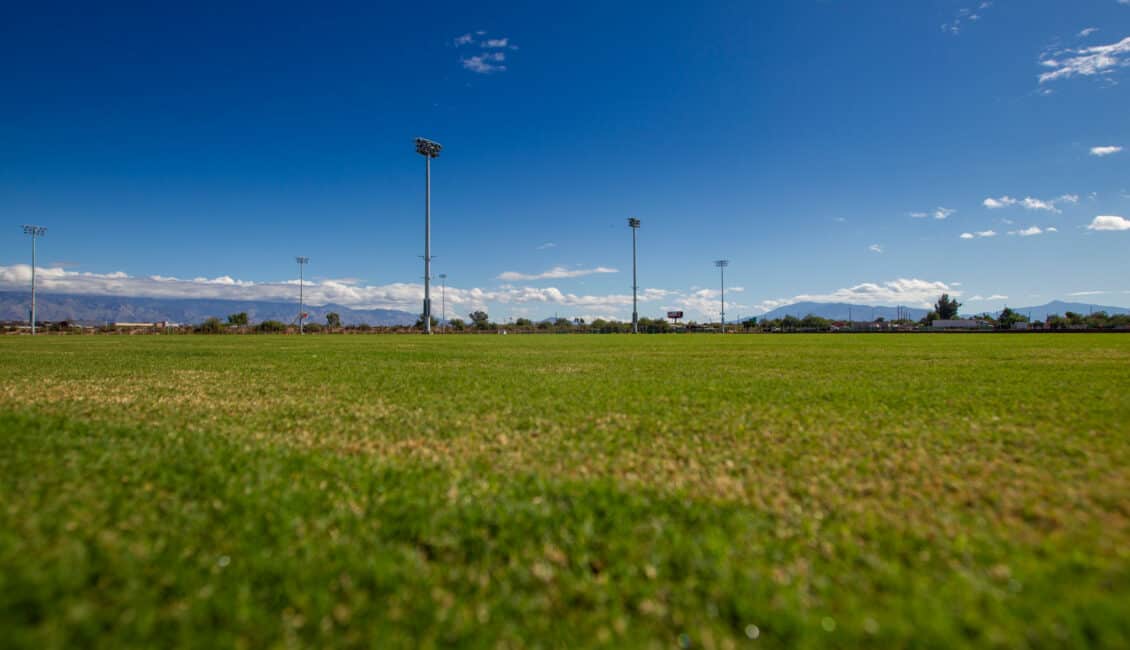 Our North Complex features ten soccer fields, including Willie Blake Jr. Park and the North Stadium, which includes covered bleacher seating. Fields can be converted to rugby and football fields, and can also be transformed into a boxing ring. In addition to our natural grass fields, we offer various concession stand options, observation towers, and restroom facilities.
In January 2020, we will be opening our South Complex, which features 12 additional long-sport fields.
Venue Reservation Information
If you're interested in renting a long-sport field, please contact us at info@kinosportscomplex.com.
Venue Cost Information
Rental costs are tailored to your event depending on amenities used, event duration and other details. Please contact us at info@kinosportscomplex.com or call (520) 724-5466 for more information.