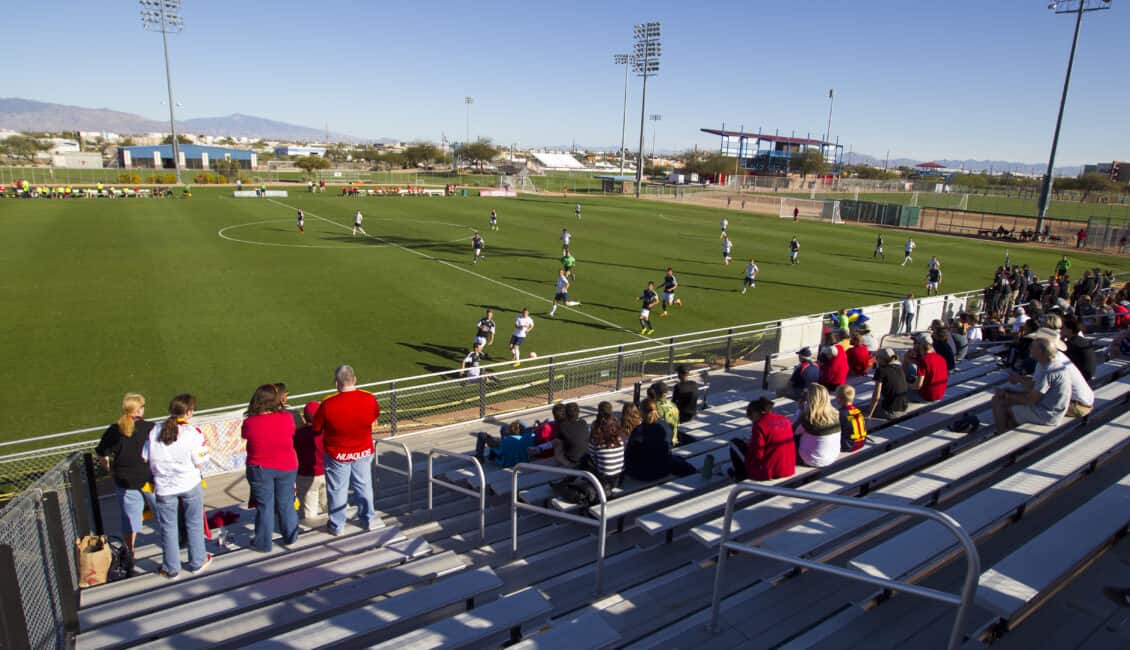 Often used for large-scale sporting events and competitions, the North Grandstand Field is the second regulation soccer field with permanent bleacher-style seating for up to 1,000 people. Consider this venue for your next soccer, or other long-field sport, showcase game; community fair, farmer's market or another event.
Nearby amenities include a 200-square-foot snack bar, 10,000-square-foot pavilion and an adjacent two-story clubhouse equipped with a weight room, training room, conference area, laundry room, kitchenette and secured parking for up to 180 vehicles.
Total seating capacity: 1,000
Turf area: 84.3 yards x 129 yards
Lighted with scoreboard and press box
Portable restrooms onsite
Venue Reservation Information
If you're interested in renting this venue, please contact us at info@kinosportscomplex.com.
Venue Cost Information
Rental costs are tailored to your event depending on amenities used, event duration and other details. Please contact us at info@kinosportscomplex.com or call (520) 724-5466 for more information.